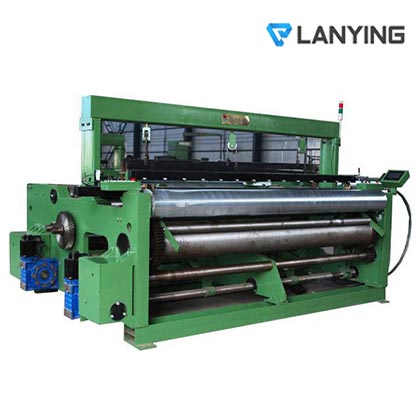 Fully Automatic- The Shuttleless Wire Mesh Weaving machine adopts technique of shuttle less and straightaway weft leading, automatic warp feeding and winding. Shedding are small and surfaces of woven screens are smooth. There is not any bright spot, bright trace and other defects on fine screen. Such as warp wire feeding , rolling of mesh, braking and warning system when the wire is broken.
The Function and Features
1.this machine adopts synchronous control technique ,both welding time and cent-control welding is supervised by IPC.
2.it adopts modularization design, so it is easy to improve the machine,s function and feature.
3.save time to add wires and save labor to operate.