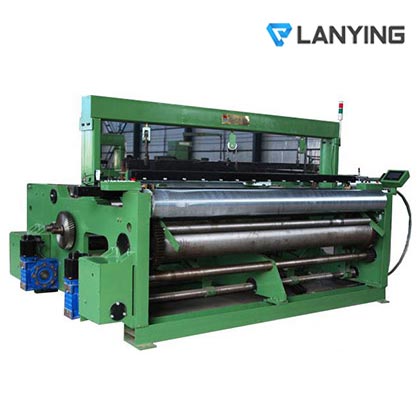 Wire Weaving Machine has the international level, it can instead of the imported machine. It adoped non shuttless lead the woof, and send longitude automatic by the machine, snip passively. The mesh that weave by the machine is widely used to filtrate the liquid and gas and soil grain in petroleum, chemical, machinery, war industry and spaceflight industry.
Main characteristics:
1.Adaptability to tinsel: Adapt to variable import and domestic tinsel.
Large adjust range: The tinsel gauzes can be weaved out by the machine of not only square holes from 40 to 400 mesh but also special kinds up to 2600 mesh, such as plain weave, taper weave. Zoo weave and taper contrast high thickness weave and have advantage over ones by other machine.
2.With leading weft shuttleless-straightaway, feeding warp and furling mechanically-automatically and small opening, the gauze surface is smooth, without any bright spot and bright trace on the thick ripple gauze and without any defects. The machine can make high level tinsel fabric products that satisfy the standard of GB5330-85. Its accuracy is up to the second degree.
3.Lower centre of the gravity, good stability, low noise and watt consumpti.