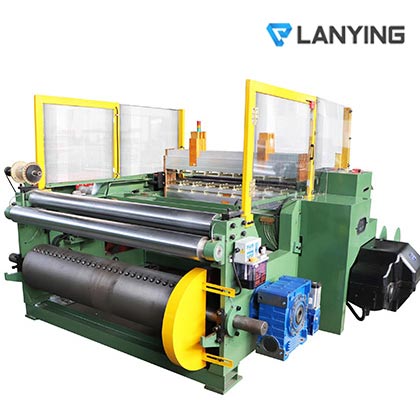 The type of shuttleless weaving selvage machine is one type of insect mesh weaving machines. It is a light duty mesh weaving machine with selvage making function. It is used to weave stainless steel insect screen, galvanized insect screen or aluminum insect screen.
This insect screen weaving machine has simple and rational construction. It performs satisfactorily and runs smoothly. The machine has been exported to Thailand, Mexico, Indonesia and other parts of the world, and won the high appraise from customers.
Firstly crimped then weaving, manual to the weft wire, automatic feeding line wire, which is designed for rough wire. 2-8mm, the operation is simple, no break – up. The new type has the characteristics of high production efficiency, stable mechanical performance and so on.